Parameters
Display Frame rate: 50.. 255 FPS
Type of 3D Glasses: Active shutter glasses
RF Bluetooth: 2402.. 2480 MHz, BT/BDR, BLE
IR Emitter: 940nm 6 x 3W
Supported glasses models
Glasses with BT synchronization:
S3D Bluetooth
Samsung SSG-4100
Samsung SSG-5100
Sony TDG-BT500A
Glasses with IR synchronization:
NVIDIA 3D Vision
DLP Link
S3D Link
Sony
Sharp
Xpand
NuVision
Samsung SSG-2100AB
Samsung SSG-3100GB
Crystaleyes
ELSA H3D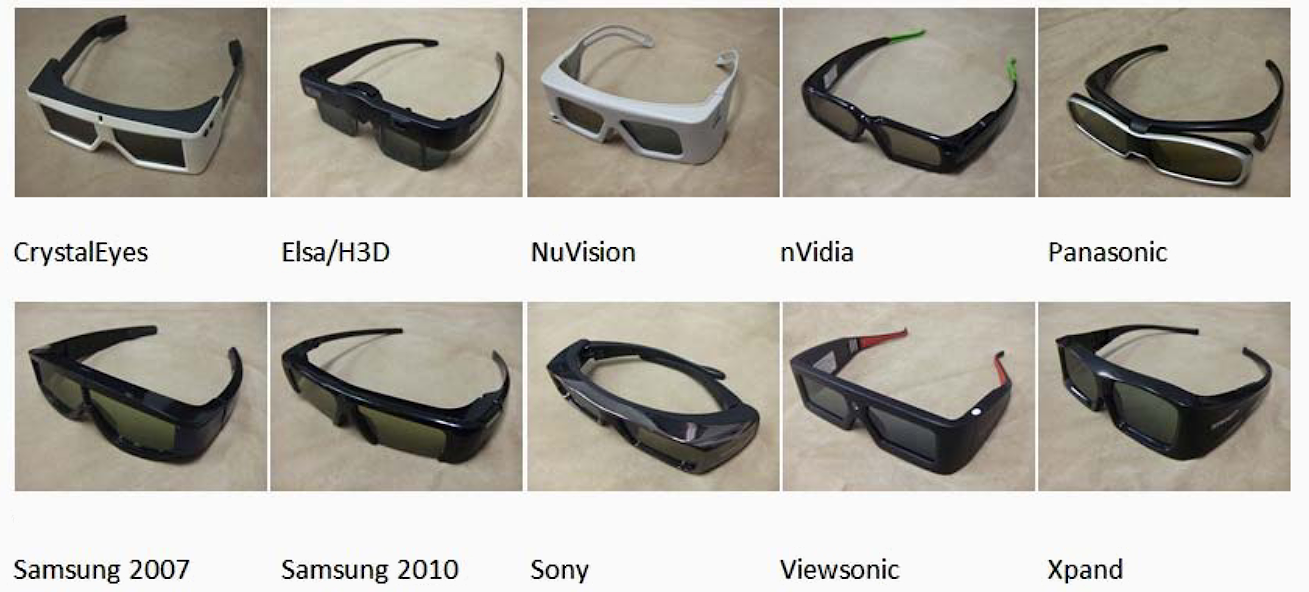 Limitations
3D glasses from different companies have different frame rates. This emitter can work at anything from 50 to 255 Hz, but the glasses can`t. When you purchase 3D glasses, be sure to ask about the frame rate. This should match the FPS of your graphics card. Example: If your video card and display runs only up to 75Hz, the glasses should be able to work at that frequency. Typically, the operating interval of most 3D glasses is between: 100 - 144Hz. They will not work at 75Hz. Your graphics card and display must also support the 100 - 144Hz range. Be attentive.
List of worldwide releases
3D Glasses
| | |
| --- | --- |
| Our S3D glasses have the widest working FPS range, they are guaranteed to support all existing frame rates from 50 to 255 FPS. | S3D Glasses |
Recommendation
The IR channel can give a significant pulsed emitting power. This can be adjusted in the control menu. For NVIDIA glasses, the range of stable operation can be up to 15 meters. Try to use the lowest magnitude that is sufficient for the operation of the glasses. Prolonged operation at higher powers will cause degradation of the IR LED. Do not overload them unnecessarily.
3D Players
Use the
S3D-DX10
to configure your video system for maximum quality. You can then use the compatible players that you are comfortable with.
USB driver
For easy installation, we use a digitally signed certified driver for the following operating systems:
Windows XP (32-bit and 64-bit)
Windows Vista (32-bit and 64-bit)
Windows 7 (32-bit and 64-bit)
Windows 8 (32-bit and 64-bit)
Windows 8.1 (32-bit and 64-bit)
Windows 10 (32-bit and 64-bit)
Unfortunately, other operating systems are not supported.
Connect and configuring
Detailed description of how to install the driver and connect the glasses.
How to connect
S3D emitter